Elizabeth Freire  is a Brazilian-born, contemporary American artist. At the age of eighteen, she left Rio de Janeiro and moved to Paris to study sculpture at l'Ecole Nationale Superieure des Beaux-Arts, receiving her Diploma there in 1979 under the direction of Claude Viseux, Etienne Martin, and Cesar. During that time she worked as an apprentice at the Fonderie de France where she learned bronze technique and she also attended etching courses at l'Ecole de Montparnasse.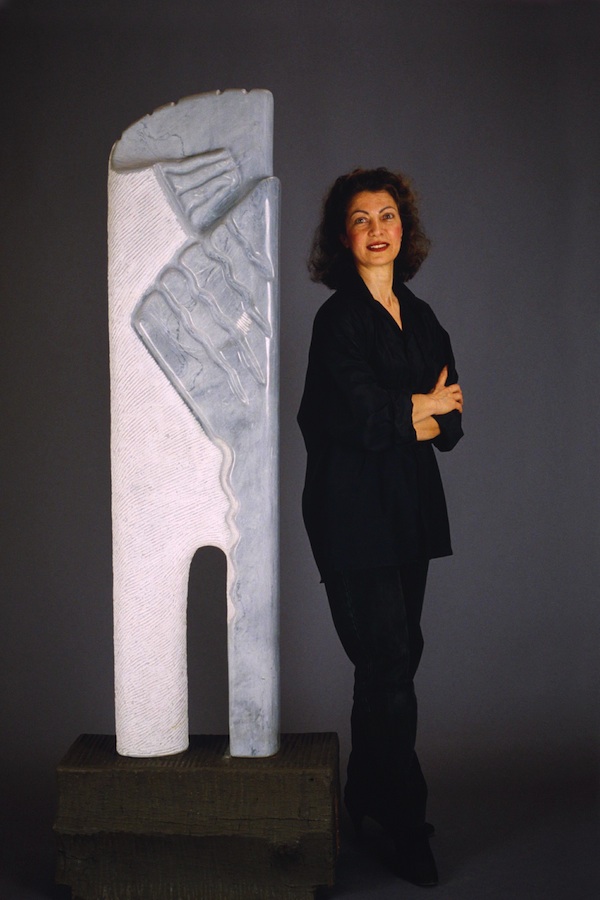 In 1976, she won a commission to make three life-size figures representing the printing company, "Les Imprimeries de Boulogne," at the International Printing Fair in Paris. She spent 1977 in Aix-en-Provence where she carved the local stone of Rogne.
Returning to Paris, the painter Lutka Pink introduced her to Otero, Frans Krajcberg and Hajdu from whom she received valuable lessons. In 1978, she traveled  to Brazil where she was invited to participate in the exhibit 'A Century of Sculpture in Brazil'. She also met with the sculptor Sergio Camargo and the architect Oscar Niemeyer. She then traveled extensively throughout Europe and North Africa.
In 1983, the sculptor Cardenaz advised her to go to Carrara in Italy to develop her carving skills. She spent the following two years at the Studio Nicoli where she met the sculptors Knutt Steen, Gigi Guadagnucci, Vangi Pistoleto, and Carlo Sergio Signori, with whom she became friends. The teachings of Carlo Sergio Signori in particular had a profound impact on her career. It was during this time that she had her first one-woman show at the Brazilian Embassy in Rome.
Following her move to the United States in 1985, Elizabeth continued exhibiting in various galleries and museums, including the Ann Norton Foundation Museum in West Palm Beach, Florida, and the Museum of the Americas in Washington, DC. In 1996 she had a one-woman show at the Museum of Fine Arts in Rio de Janeiro and in 1997 she took the same show to the Pinacoteca Museum of the State of Sao Paulo also in Brazil. Her works are part of the collections of the Museum of Fine Arts, the Artistic-Cultural Collection of the Governmental Palaces of the State of São Paulo, Brazil, and the Safra Bank, which has the largest private collection of sculptures in that country.
Elizabeth continues living and developing her work at her studio in the Virginia suburbs of Washington, DC. She is fluent in Portuguese, English, and French.